Tree Replanting Campaign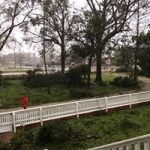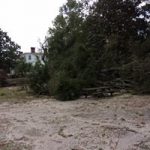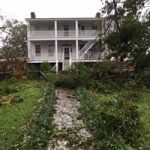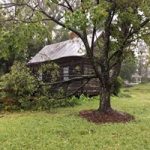 Hurricanes Matthew, Oct. 2016, and Florence, Sept. 2018, destructively laid to rest fourteen gloriously aged oaks, and decimated several fruit and flowering trees including a beloved Pomegranate and several Dogwoods. The original Wedding oak that had witnessed the kisses of the dearly beloved for three decades was mournfully laid to rest, but we want them to rise again, just as majestically as the winds that blew them down.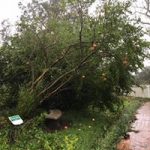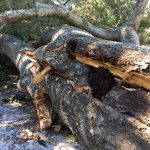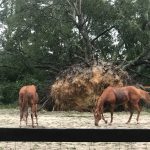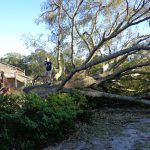 This fall, we seek to begin efforts to replant Live Oaks, Red Oaks, Black Walnut, and Sycamore trees.
So please consider joining our efforts to Restore the Canopies of these majestic trees for the next generation to enjoy.
Together, we can create once again the summer shade provided by the canopies of trees that once reached above these local highways and into the blue crystalline skies of our coastline.
By donating your labor, your pennies, your nickels, your dimes, your seedlings, your suggestions, or your help today will ensure a brighter greener tomorrow for your children and grandchildren, for my children and grandchildren, and for their generations to come.
Conservation Now, Education Now, Preservation Now