For the Finest & Freshest, Join Us 
May 27 through September 30, 2020
Wednesdays from 8AM – 1PM
The Farmers' Market at Poplar Grove was established to provide a retail outlet for local growers and producers to sell their goods directly to consumers. The market strives to promote local farmers & the use of local products, educate consumers on conservation practices, and provide the local community an opportunity to get to know their farmer, their baker, their artisan maker!
LOOKING FORWARD TO PHASE 2!
THE FARMERS' MARKET IS POSTPONED UNTIL MAY 27, 2020.
TO HELP CREATE A SAFE AND EFFICIENT SHOPPING EXPERIENCE AND MINIMIZE THE SPREAD OF COVID-19, THE FARMERS' MARKET WILL BE A WALK-THROUGH MARKET ONLY.  PLEASE CLICK HERE FOR COVID-19 SAFETY PROTOCOLS. 
TO ENSURE THE SAFETY OF VENDORS AND CUSTOMERS DURING THE REOPENING PHASE OF THE ECONOMY, THE GROUNDS, MANOR HOUSE AND STABLES ARE CURRENTLY CLOSED TO THE PUBLIC.
WE SO LOOK FORWARD TO SEEING OUR FARMERS, FRIENDS AND NEIGHBORS ONCE AGAIN! 
One of the special qualities of a Farmers' Market is the interaction with the farmers growing and producing fresh produce, landscaping & bedding plants, or meeting herbalists growing herbs and mixing scented salves and oils, bakers creating homemade cookies and desserts, and artisans making handmade soaps, cutting boards, jewelry, and accessories for home, hearth and garden.
Within the Gullah Geechee Corridor, the grounds and outbuildings of Poplar Grove are open and free to the public on market day. Located on Highway 17 and easily accessible from the I-140 Bypass, there is plenty of free parking, picnic tables, and a playground.  Visit The Stables, Basket Gallery, Gift Shop, and exhibits with information on blacksmithing, peanuts, weaving and emacnipation from enslavement.  Adjacent, and operated independently from Poplar Grove, is the Abbey Nature Preserve, with trails open and free to the public year-round.
Join us every Wednesday from 8:00 AM to 1:00 PM between April 29 and September 30, 2020. 
For market updates, possible changes to the market schedule and information about weekly market products, please visit our Facebook page: Facebook/FarmersMarketPoplarGrove.  Don't forget to 'Like' us and share!
Vendor Information
If you are interested in applying to be a vendor, please review the Fees, Rules, Regs and the By-Laws to determine eligibility for the market. Applications for 2020 is now. Please note that all returning vendors must fill out an application. Click here for Farmers' Market APPLICATION 2020.
Farm Advocacy Resources & Information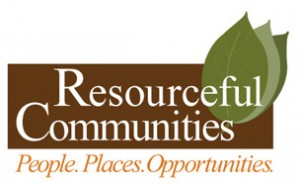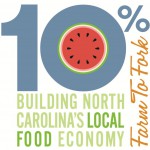 Green & Sustainable Resources & Information
Gardening Expertise
The Pender County Master Gardeners (PCMG) hold a free Plant Clinic the 2nd Wednesday of each month at their Ask a Master Gardener booth. Stop by their booth for answers to your garden-related questions. You can also bring in plants for identification or diagnosis of plant and garden problems. View the Greenhouse managed by the PCMG and check out their efforts in the Herb Garden and Ornamental Garden by the Basket Gallery.
Stable Tours
Meet the animals! The Stables at Poplar Grove offer guided tours on the 1st Wednesday of June, July and August. Admission is $5.00 per person, young and old. Infants and toddlers who can be carried are free. The $5.00 admission fee directly supports the Equine Rescue Program and offsets the cost of hay, feed and vaccinations. Meet some of our volunteers who assist in the 365-day operation of The Stables. Closed-toe shoes are required to enter the barnyard. Though no strollers are permitted inside the barn yard, open hands and open hearts are welcome!
School Visits and Camp Programs
School groups and camp programs are welcome to visit the market. However, as a school-sponsored activity, educators must register. Please see our DAILY TOURS tab for School Programs. To Market To Market – Food, Farm & Fun! is Program 4 with more information. 
Teachers are required to register their classes to ensure that everyone has a safe, educational and enjoyable visit. Contact Felicia Greene at felicia@poplargrove.org, or call 910-686-9518 x103. Before your visit, please use this guide to prepare school groups:  Five Dos and Don'ts at the Farmers Market
Every Wednesday is Family Day at the Market!
Community groups and local non-profit agencies are invited to have an educational or informational booth at the Farmers' Market any Wednesday during our months of operation. Please contact the Suzette Cooper, Market Manager, for more information: suzette@poplargrove.org.
Poplar Grove is a 501(c)3 non-profit charitable organization. Your contribution is tax deductible and helps to keep vendor fees competitive and cost effective and supports our local growers and producers by providing an outdoor retail space to share their produce, knowledge and skills.  
House tours, weddings & receptions, events and festivals as well as your donations help keep vendor fees affordable, enable educational programming and special activities, and supports our local food community of growers and producers.
Thank you!