Mission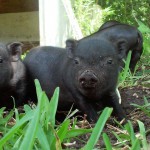 The Stables at Poplar Grove was established for two distinct reasons: 1) to provide an opportunity for the public to view and interact with a variety of farm animals typical of a working plantation; and 2) to protect the quality of life and well-being of abused, neglected or unwanted equines.
We offer care and a peaceful sanctuary to allow our animals to live in a safe, free-roaming and well-maintained environment. The Stables are supported and operated through volunteer efforts. Indeed, our animals thrive under the ongoing care of an extensive network of dedicated volunteers!
Proceeds from barnyard tours, animal meet and greets, special fund-raising events, and public donations help to offset the costs of feed, hay, annual vaccinations, and veterinarian visits.
Equine Rescue Program
Rescue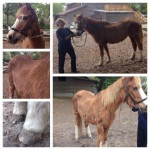 The Animal Sanctuary at Poplar Grove operates as an equine rescue program that serves as: 1) a rescue agency receiving equines from distressed environments; 2) a placement agency arranging adoptions for rehabilitated individuals; and 3) a sanctuary providing a home to individuals not suited for placement.
Rehabilitation
Rehabilitation will focus on each individual equine's need for healthcare and medical treatment, nutrition and dietary needs, and careful handling and training, with the goal of restoring vitality, human trust, and the necessary socialization skills to participate in the farm animal community.