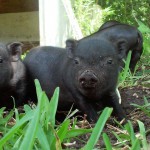 The Stables at Poplar Grove was established to provide an opportunity for the public to view and interact with a variety of farm animals typical of a working farm. The Stables are supported and operated through volunteer efforts. Indeed, our animals thrive under the ongoing care of an extensive network of dedicated volunteers!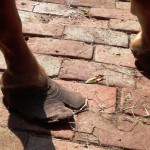 The Stables at Poplar Grove is also home to a group of equine rescues, focusing on the healthcare, medical treatment, nutrition and dietary needs of the equines to restore human trust and the necessary socialization skills to participate in the farm animal community. We also arrange adoptions for rehabilitated individuals and provide a foster home to individuals not suited for placement.
Proceeds from barnyard tours, animal meet and greets, special fund-raising events, and public donations help to offset the costs of feed, hay, annual vaccinations, and veterinarian visits.