27th Annual Herb & Garden Fair
March 30 & 31, 2019
Saturday, 9:00 AM – 5:00 PM ♦ Sunday, 10:00 AM – 4:00 PM
The grounds of Poplar Grove will be filled with a wonderful  selection of locally grown plants of all types – herbs, perennials, annuals, hanging baskets, shrubs, native plants, vegetable starts and houseplants, plus garden art & accessories, herbal & all-natural products, artisan crafts & local foods. View the 2019 Herb & Garden Vendor List!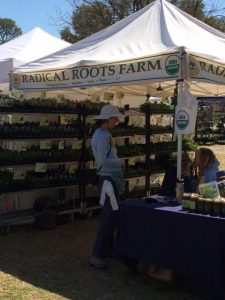 There is a $5.00 admission fee; kids 12 & under are free. Included in your admission price is live music by artist and musician, Mark Herbert from Broccoli Brother Circus and Stained Glass Canoe featuring Andrea Templon. There will be Kid's Activities for the little ones, and free classes & nature trail walks (come see what is in bloom!) for young and young-at-heart throughout the two-day event.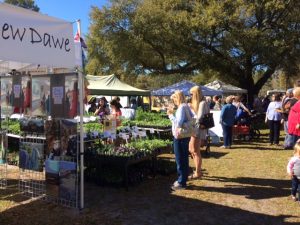 Learn from your neighbors and some of the community's best local historians, herbalists, and basket-makers! Our State magazine will be on site to distribute their special April issue. 
There will be Greek food samplings, wraps, seafood, hamburgers, hotdogs, smoothies, and baked goods available for purchase.
For the kids, The Stables at Poplar Grove will be open for tours (closed toes shoes required) from 10 am until 2 pm.  The entrance fee is $5.00 a person (young and old) as well as animal Meet & Greets on the back lawn. 
Self-guided house tours will be offered at a discounted rate of $7.00, though you are welcome to sit on our porches and visit our Gift Shop and Slavery Exhibit on the lower level of the Manor House for free. The blacksmith shop will also be fired up, so be sure to follow the billowing smoke & peek inside.
Meet your farmer, your planter, your herbalist, your master gardener and artisan-maker. Interested 2019 vendors, spaces are limited! Arts & Craft spaces are FULL. New spaces added & available for Plant vendors. Click here for an Herb and Garden 2019 Application. Those vendors interested in presenting a 45-session during the event, the Speaker Workshop Contract 2019 is now closed. See below for Class Schedule.
Several participating vendors at this year's Fair will also be kicking off our Farmers' Market Opening Day on Wednesday, April 17, 2019 from 8AM-1PM, so this will not be the only time to introduce yourself.
Special guests, Pender County Master Gardeners and Pender County Tourism, will be on site with Information Booths.
2019 SCHEDULE OF CLASSES TBA
Classes held in the barn. Look for the double doors!
Saturday, March 30, 2019
10 AM
OCEAN THERAPY POTIONS: Michella Bowman
Topic TBA
11 AM
BASKET GALLERY: Jimmie Kent
Make Your Own Pencil Basket for Kids 8-12!
NATURE CONNECT: Katherine Wapel
Connecting Kids with Nature
Noon
TRULY NATURAL PRODUCTS: Kimber DuBois Reynard
Making Simple Balms
1 PM
TIMELESS TINCTURES: Allison Davis
The Wisdom of the Elder: All About Elderberries
2 PM
DOTERRA ESSENTIAL OILS: Bethany Moore
Essential Oils in the Garden
3 PM
PLANTS IN THE AIR: Heather Dudney
Care, Propagate & Display of Air Plants
Sunday, March 31, 2019
11 AM
PENDER COUNTY MASTER GARDENERS
Contain Yourself! A Guide to Container Gardening
Noon
BASKET GALLERY: Jimmie Kent
Make Your Own Pencil Basket for Kids 8-12!
SHELTON HERB FARM: Meg Shelton
A Taste of the Mediterranean in SENC
1 PM
DOTERRA ESSENTIAL OILS: Bethany Moore
Essential Oils in the Garden
2 PM
RADICAL ROOTS: Lee O'Neill
Making Medicinal Herbal Teas from Fresh or Dried Herbs
Your $5 admission fee supports Poplar Grove, a non-profit 501(c)3 Public Charity, dedicated to conservation, education and preservation. 
Thank you for your support!
Herb and Garden 2019 Application is now available!  Arts & Crafts Vendor Spaces Are Full. Additional Plant Vendor Spaces Available.
In addition,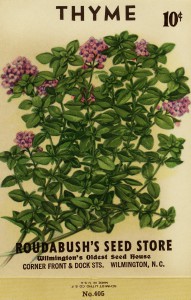 a limited number of spaces are available for our partners and vendors to participate in our Program of Classes. Spaces and topics limited for variety and interest.
Go Native, and discover why by visiting North Carolina Botanical Garden or downloading how to attract wildlife using native plants by Going Native!
For questions or more information, email Suzette Cooper at suzette@poplargrove.org. No phone calls, please. 
 

Related Sites Sharing Mission & Information