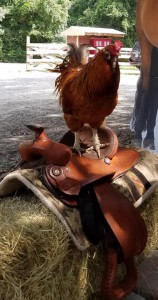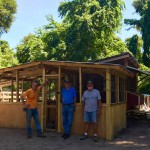 The hens were gifted with expansion! The Free Range Chicken Coop was a donation of labor from our fabulous volunteers, and Colonel John Moran and his crew led the expansion effort.
Other projects for 2017 included creating a splash area for the ducks, revitalizing the "cement pond," and relocating the pigs with the goats and sheep, so our visitors to the barnyard can experience the animals in a safe and hands-on environment.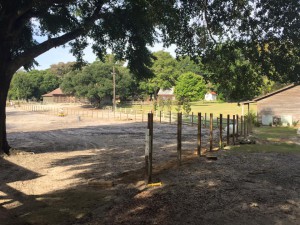 The great crew at Lowe's – Porters Neck supplied labor and materials for a new fence, so that we could begin conservation efforts to restore grass in the pasture. The horses couldn't be happier!