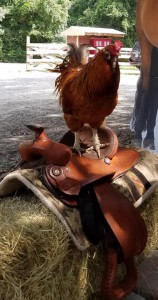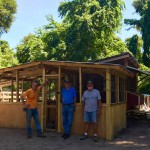 In 2017, the hens were gifted with expansion! The Free Range Chicken Coop was a donation of labor from our fabulous volunteers, and Colonel John Moran and his crew led the expansion effort.
A horse run-through was constructed in 2018 by this very same crew!  Also, several of our equine were successfully rehabilitated and adopted out to good homes, including two donkeys and two ponies. A true testament to the loving care of our volunteers and the efforts of the equine rescue program.
Other projects in 2019 include restructuring the fence line for better viewing opportunities, so our visitors to the barnyard can experience the animals in a safe and hands-on environment, and creating a walk-through between the horse stables and the newly designated goat area.
The year 2020 was spotlighted with the birth of twins kids — Bonnie and Clyde!