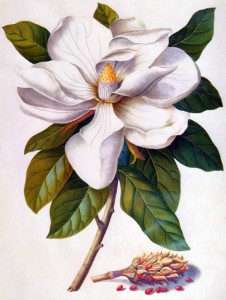 PROFESSIONAL PHOTOGRAPHY
Poplar Grove Plantation is a popular site for professional photographers and location scouts for the film and television industries throughout the year. We welcome all guests on our grounds to take pictures for personal use, and hope that you will respect the property by not staging or rearranging Poplar Grove property – as tempting as it may be!
However, for professional photographers with clients who they have arranged to meet here on site, there is a $50.00 sitting fee, limited to two hours on the grounds only that includes the gazebo, outside the tenant house, outside the agricultural building, and outside the barn.  The interior courtyards of the Manor House and the interior courtyard's original outbuildings (Smokehouse & Kitchen Shed) is not permitted. You are welcome to bring as many props and lighting equipment for those two hours, per client.
Clients include family and friends, engagement couples, brides and grooms, family reunions, children, anniversary couples, and neighbors.  If you are photographing "friends & family," who are dressed for a professional setting, in which you are using specific lenses for your high-quality camera and have props to use, including blankets, stools, picnic baskets, etc., you will be considered a professional photographer and asked to pay the $50.00 sitting fee.
ABSOLUTELY NO professional photography with clients is permitted on the Manor House porches, decks and staircases. Photographers may use the interior front and back courtyards of the Manor House.
ALL PHOTOGRAPHY, professional and novice, may not stage photographs with clients and props in the garden beds. Absolutely no rearranging or staging of Poplar Grove property, including rockers, flower pots, fencing, wagon wheels, etc., outside of the house, or staging any museum pieces inside the Manor House.
LOCATION SCOUTS
Television and film location scouts, like all visitors to our site, must pay a tour ticket admission price to view the house and grounds. If you are taking professional pictures of the grounds, YOU MUST FILL OUT THE CONTRACT FOR A TWO HOUR SESSION AND PAY FOR a PHOTOGRAPHY SESSION. Absolutely no exceptions.
INFORMATION
To obtain more information, email Emily@poplargrove.org or call 910-398-5673.
Professional photographers interested in scheduling a sitting may also fill out the following form: Photography Contract. You may return the form prior to the scheduled sitting during our business hours by visiting the Gift Shop in the basement of the Manor House, or email the form as a PDF attachment to: Emily@poplargrove.org.
Payment is due prior to the scheduled date of the photography session.
Check back for further details that will include various packages for photographing inside and outside the Manor House.