Just Shy of the Autumn Equinox is the …
Summer Harvest!
On Saturday, September 15th from 9am – 5pm & Sunday, September 16th from 10am – 4pm, come out for a community celebration and end summer properly.
Heritage arts and crafts vendors from near and far will be showing off their hard work, skills and talents! Click here for: Summer Harvest Vendor List_2017.
The $5 entry fee includes games and activities for the kids, including: 
PROFESSOR POPLAR'S FANTABULOUS GAMES & AMUSEMENTS
From Universal Studios, Mr. Twister's Wondrous Balloon Creations
Pumpkin & Apple Patch; Lawn & Carnival Games
Bouncy Houses for Maximum Jumping Fun
So bring your blankets & chairs – let the kids go a little wild and free, while you sit back under the shade trees with family, friends and neighbors. Don't forget our animal friends and equine rescue program. Introducing …
RINGMASTER KNIGHT & HER MAGNIFICENT MENAGERIE
Barnyard Tours & Wagon Rides for Add'l Fee
Proceeds Go to the Animals!
Join us for this community celebration!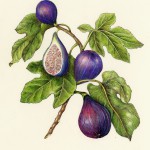 Vendor application coming soon.  
Farmers, plant vendors and hand-made specialty vendors are encouraged to apply as this show will feature mainly artisan wares and heritage crafts with a special row designated for farmers!
All proceeds benefit Poplar Grove Foundation, Inc. in support of conservation, education and preservation.
Keep checking our website for further updates.