Just Shy of the Autumn Equinox is the …
Summer Harvest!
On Saturday, September 15th from 9am – 5pm & Sunday, September 16th from 10am – 4pm, come out for a community celebration to end summer properly.
Heritage arts and crafts vendors from near and far will be showing off their hard work, skills and talents! Click here for: Summer Harvest Vendor List_2017.
The $5 entry fee includes games and activities for the kids, including: 
PROFESSOR POPLAR'S FANTABULOUS GAMES & AMUSEMENTS
From Universal Studios, Mr. Twister's Wondrous Balloon Creations
Lawn & Carnival Games
Bouncy Houses for Maximum Jumping Fun
So bring your blankets & chairs – let the kids go a little wild and free, while you sit back under the shade trees with family, friends and neighbors. Don't forget our animal friends and equine rescue program. Introducing …
RINGMASTER KNIGHT & HER MAGNIFICENT MENAGERIE
Barnyard Tours & Wagon Rides for Add'l Fee
Proceeds Go to the Animals!
Join us for this community celebration!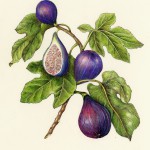 SUMMER HARVEST 2018 VENDOR APPLICATION.  Please note, vendor spaces in the Agricultural Museum are full. Spaces still available outside.
Farmers, plant vendors and hand-made specialty vendors are encouraged to apply as this show will feature mainly artisan wares and heritage crafts with a special row designated for farmers!
All proceeds benefit Poplar Grove Foundation, Inc. in support of conservation, education and preservation.
Keep checking our website for further updates.