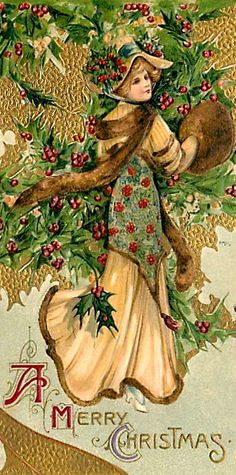 During the month of November, staff and volunteers will be decorating each of the eight principle rooms of the Manor House by theme and color, including natural flora and greenery inspired by the Foys' Colonial through Victorian family history – with a few contemporary flourishes to echo the family's four centuries in coastal North Carolina. 
With special care and attention to the adornment of each room, the main floor of the house will feature four magnificent 10 and 12 ft. live trees. The eight fireplace mantles, two banisters and three chandeliers will receive as much attention as the eight rooms of the home.  This year, the upstairs bedrooms will each contain a specially themed tree, and the children's room is always a particular favorite among young and old alike.
Who can resist candy canes and stockings hung with care?
Advanced reservations are required. Tours are limited to 15 guests.  Tickets are $15.00 (plus taxes and fees) and includes refreshments of Eggnog, traditional Wassail, and a selection of Christmas cookies. 
Guided Candlelight Tours begin in the Manor House lower level on the half hour at 5 p.m., 5:30 p.m., 6 p.m., 6:30 p.m., 7 p.m., 7:30 p.m., 8 p.m. and 8:30 p.m. on Friday and Saturday evenings and 5 p.m., 5:30 p.m., 6 p.m., 6:30 p.m. on Sunday evening. 
Call 910-686-9518 x103 for more information.
FOY FAMILY MEMORIES OF THE HOLIDAYS
"Christmas and Thanksgiving were two big holidays," remembers Robert Lee Foy, Jr., "All the Foy family would be here for Thanksgiving. We had a big meal, turkey, ham, chicken. It was a very big time. We had a corn bread dressing, sometimes Oyster Dressing.
For Christmas, "the house was decorated with a live tree … and the banisters were draped with smilax, and over the doors hung the holly and yaupon."
The family made wreaths wrapped with moss, pine needles, pine cones and holly. "The mantles would have holly and yaupon and candles. There was a homemade wreath on the front door. They used berries for color and clusters of pine cones for decorations" (Interview, 1979).
Robert Lee Foy, Sr.'s second wife, Grandma Lee, remembers frozen eggnog, ambrosia, and the camellia bush out front as large as the 3rd story of the Manor House. Christmas morning was in the front parlor, and she had a card table set up with a puzzle (Interview, 1979).
The tenant farmers at Poplar Grove would have likely celebrated some form of Jonkonnu, an African American celebration of song and dance, and noted as early as 1824 in Edenton, North Carolina. The practice continued even after Emancipation and Reconstruction and celebrated in Wilmington among the African American community until 1898. There are performances at Tryon Palace in New Bern, North Carolina, each December.