There are two distinct opportunities to experience Poplar Grove overnight. One experience is for school programs, school clubs, and youth organizations. The second experience is for adults interested in extending a paranormal opportunity beyond the guided Moonlight in the Manor tour offered once a month on the full moon.
YOUTH EXPERIENCE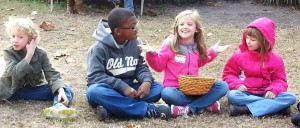 For those educators and childcare providers looking for a one-of-a-kind experience for their curious and precocious students, Poplar Grove provides an overnight package that includes an evening tour of the Manor House – bring your flashlight! – an arts and crafts experience, a Victorian game and/or Scavenger Hunt, and, weather permitting, a wagon ride through the Abbey Nature Trail to look at the stars.  Then wake up and help us feed the animals!
For $35 per child/adult, the overnight also includes pizza, snacks, drinks, movie and breakfast in the morning.
For more information, contact Felicia Greene at 910.686.9518 x103 or email felicia@poplargrove.org
PARANORNMAL EXPERIENCE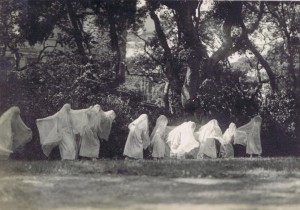 This opportunity permits for an adult group to spend an extended evening in the Manor House with a Scroll of the Dead of the Foy family household and your own paranormal equipment to include cameras, cell phones, video equipment and Ipads.  Prices are dependent upon length of stay for one late evening/early morning, which can vary from 4 to 8 hours. For more information and pricing, contact chrissy@poplargrove.org